For Sale

1957 Plymouth belvedere project car - runs!!!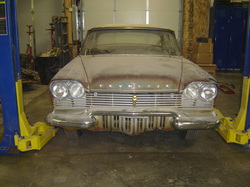 57 Plymouth Belvedere 2-door post. 318-poly with a 3-speed manual transmission. Car runs and drives! Has clear title. Have LOTS of extras available for this car and willing to sell as well (bumper wings, grilles, headlights, push-button auto transmission, dual-4 intake setup with carbs, lots more - all chrome in excellent shape!) Serious inquiries please call for more information - no emails or international inquiries will be returned! NO TIRE KICKERS!!!
---
1963 Karmann ghia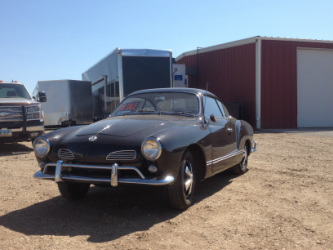 Do you want SEXY and CLASSY? Then you want this beauty! After 51 years, the original motor in this 2+2 sport coupe is still a great driver. This is an
older restoration - originally blue, now a deep brown metallic exterior.
Very nice condition and well taken care of! We have tons of extra parts (many original!) that will go with the sale of this classic! Please call or stop by the shop for more information!

---
superduty box and cover
Cleaning up the yard and look what we found: a Ford SuperDuty short box pickup box with fiberglass tonneau cover. Came off a 2002 Superduty. Fits years 99-up. Good condition.
SOLD!
1936 Oldsmobile
1968 Chevy Camaro ProStreet w/540 Shafiroff Race Engine
1967 Chevy Camaro
1968 Chevy Camaro
1969 Chevy Camaro
Nova Roller Race Car
Toyo MT tires (set of 4)
2012 Polaris Sportsman 500HO
40' Enclosed Trailer
48' Enclosed Trailer
Industrial Spray Unit
2003 Ford F350 SuperDuty